Cosmetic Dentistry – Framingham, MA
Giving You the Confident Grin You Deserve
An attractive smile is more valuable than you might have thought. It can boost your confidence, which could lead to opportunities to improve your social, romantic, and professional life. However, it's often hard to feel confident when you're dealing with stained, damaged, or otherwise imperfect teeth. That's where cosmetic dentistry comes in. At Framingham Dental Group, we offer a variety of options for cosmetic dentistry in Framingham, MA to correct aesthetic issues with your teeth and give you the confident grin you deserve. To begin your journey to a new and improved smile, just give us a call!
Why Choose Framingham Dental Group for Cosmetic Dentistry?
Small-Town Dentist Feel with Leading-Edge Technology
CEREC Same-Day Dental Crowns Offered
Mess-Free Digital Impression Technology for Lifelike Results
Porcelain Veneers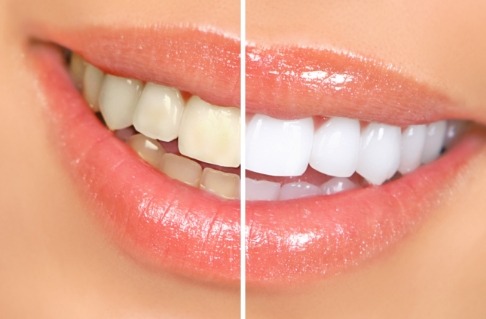 Made of lifelike dental porcelain, veneers are thin shells that are bonded over the front surface of teeth to instantly conceal chips, cracks, and stubborn stains. They can also be used to close small gaps in your smile, build up misshapen teeth, and even make slightly rotated or crooked teeth look more uniform. We painstakingly design each veneer to effortlessly blend in with your smile, ensuring flawless results that can easily last for 10-15 years or longer.
Metal-Free Dental Restorations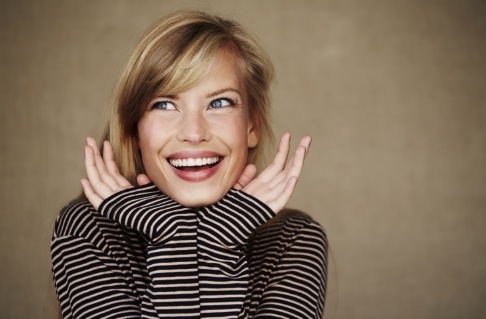 Modern dental technology allows us to use dental crowns to not only protect damaged teeth, but also improve the appearance of misshapen, worn-down, or otherwise unattractive teeth. Better yet, we offer CEREC crowns, which can be designed, created, and placed in a single appointment rather than having to wear a temporary for several weeks in between two visits.
Cosmetic Dental Bonding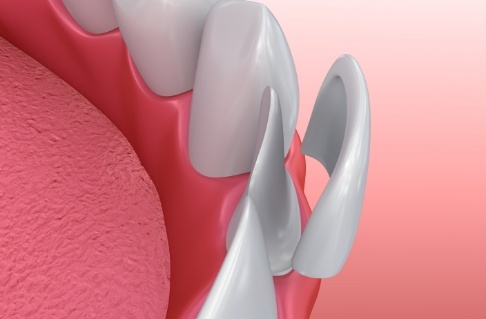 If you have a minor yet noticeable chip, crack, stain, or gap in your smile, we can often remedy it in just one appointment with cosmetic dental bonding. Our dentists will select a shade of liquid composite resin that mimics your natural enamel and then apply it to your tooth. After sculpting it to cover the offending imperfection, we quickly harden the resin with a special light. The results of dental bonding may not last for quite as long as veneers, but they're a faster and more affordable alternative.
Teeth Whitening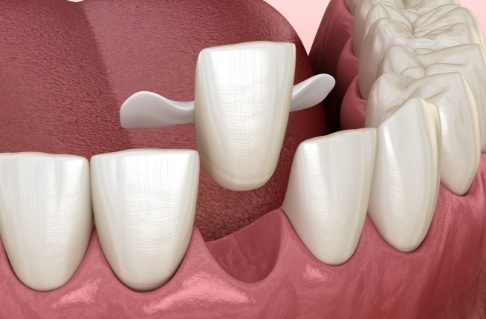 Over time, the things you eat and drink can take their toll on your teeth, leaving them dull and discolored. Instead of wasting time and money on over-the-counter products that barely work, we encourage you to try our professional-grade teeth whitening treatment. Our dentists will take impressions of your teeth to create custom trays, which we'll instruct you to wear with a potent bleaching gel. Many people notice a marked difference after a single use, with maximum brightness occurring after wearing the trays daily for less than two weeks.
Gum Recontouring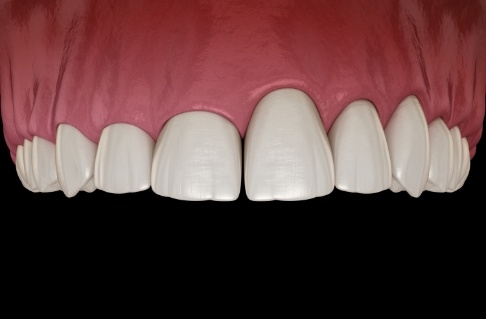 When you smile, does it seem like more gum tissue is visible than teeth? If you have a "gummy smile," we can quickly fix it with gum recontouring. With our advanced technology, we can comfortably and precisely reshape the gum line, removing excess tissue to reveal more tooth enamel and create an even appearance. You end up with a more balanced smile, and because the results are permanent, you'll be able to enjoy it for a lifetime.
Smile Makeovers
Maybe your teeth are riddled with so many imperfections that you have no idea where to start. In that case, we highly recommend asking us about a smile makeover. Once we've sat down with you and discussed your specific smile goals, we can work toward a personalized treatment plan to help you achieve them. A smile makeover combines several treatments to let us address multiple cosmetic flaws as efficiently as possible.