Sedation Dentistry – Framingham, MA
Get the Stress-Free Dental Care You Need
Have you been avoiding scheduling a dental appointment out of anxiety? If so, you're not alone. As many as 20% of Americans have been putting off dental care due to anxiety or fear. At Framingham Dental Group, we understand that sitting in the treatment chair can feel nerve-wracking. While our team's gentle demeanor can calm many patients, we also provide dental sedation to give extra relaxation to patients who need it. Call us today to learn more about how you can get the stress-free dental care you need with sedation dentistry in our Framingham, MA dental office.
Why Choose Framingham Dental Group for Sedation Dentistry?
In-House Specialists Can Meet Most Dental Needs Under One Roof
Small-Town Dentist Feel with Leading-Edge Technology
Patient Safety & Comfort Are Our Top Priorities
Nitrous Oxide Dental Sedation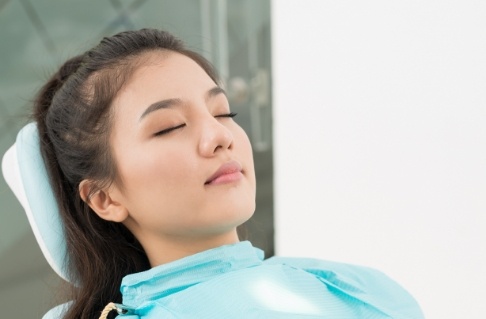 With nitrous oxide (or "laughing gas"), we fit a small mask over a patient's nose and deliver this clear, odorless gas. Within minutes, you should feel much calmer, almost euphoric, and slightly numb all over. This will then make it much easier to perform any treatments you need. Our team will closely monitor your vitals throughout your procedure and adjust the dosage of the sedative accordingly. Once we're finished, we'll remove the mask, and the effects should start wearing off right away. You should be able to drive yourself home after a few minutes.
Oral Conscious Dental Sedation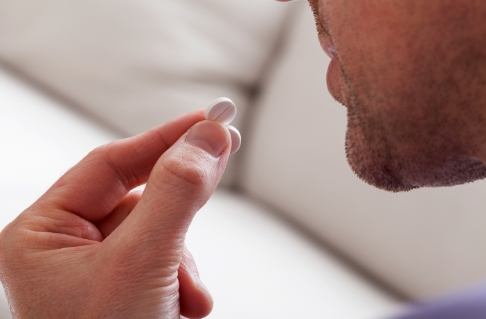 Patients with more severe dental anxiety could benefit from oral conscious sedation. We'll prescribe a powerful anti-anxiety pill for you to take at home. By the time you arrive, you should feel so relaxed that you might even briefly doze off during your procedure. For the most part, though, you should stay awake enough to respond to our requests. We'll carefully watch your vitals along the way to ensure your safety and comfort. Because the effects of the sedative can linger for several hours, a trusted friend or family member will need to drive you to and from our dental office.