Emergency Dentistry – Framingham, MA
Fast, Compassionate Care for Hurting Teeth
If you're dealing with a medical emergency, you should head to the nearest ER, but if you have a dental emergency, your best bet is to contact our Framingham Dental Group team instead. We have the experience and equipment to handle urgent dental problems that most ERs don't. Plus, we always keep some time in our schedule so that we can see patients with emergencies on the same day they call. From toothaches to lost crowns to knocked-out teeth, we're here to give you and your family the relief you need as soon as possible with emergency dentistry in Framingham, MA.
Why Choose Framingham Dental Group for Emergency Dentistry?
Same-Day Emergency Appointments Offered
Sedation Dentistry Available to Soothe Your Nerves
Patients of All Ages Welcome
How We Treat Dental Emergencies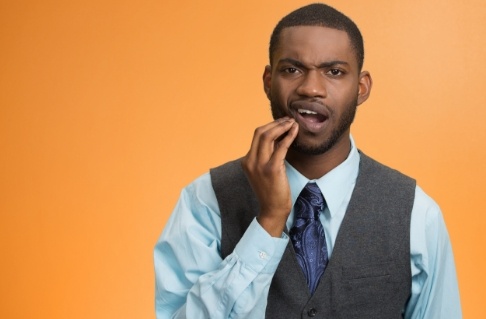 Your first step in a dental emergency should be to call us. From there, we'll most likely handle the situation by:
Scheduling a same-day appointment – After asking you questions about what you're going through, a member of our team will book a visit for you right away. We'll also give you tips on managing your symptoms until you can get to our dental office.
Assessing the damage – When you arrive, our dentists will examine your mouth and capture any necessary X-rays to determine the cause of the issue.
Reviewing your treatment options – The dentists will share their findings and their recommendations for treating your emergency. Our team will also discuss your associated costs and payment options.
Restoring your smile – Once we've agreed on a course of treatment, we can get started on healing your pearly whites right away.
The Most Common Dental Emergencies
As a general rule, you should call our dental office if you experience any kind of discomfort in your mouth. Even if you doubt that your situation qualifies as a true emergency, it's better to be safe than sorry, especially when it comes to your smile. Here are some examples of the most common dental emergencies we see:
Understanding the Cost of Treating Dental Emergencies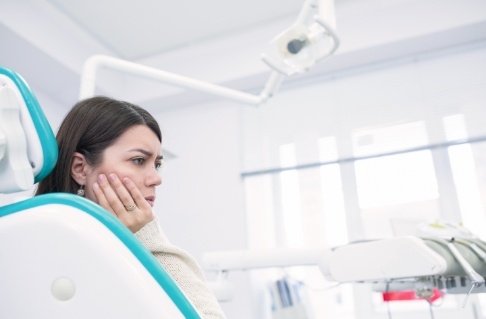 The cost of your emergency dental care will be vastly different from that of virtually every other patient. That's because multiple factors come into play, such as the source and extent of the damage as well as the treatment required. Before going through with any procedures, we'll get you out of pain so that you can focus as we discuss your financial options, including dental insurance, CareCredit financing, and our in-house membership plan.
Keys to Preventing Dental Emergencies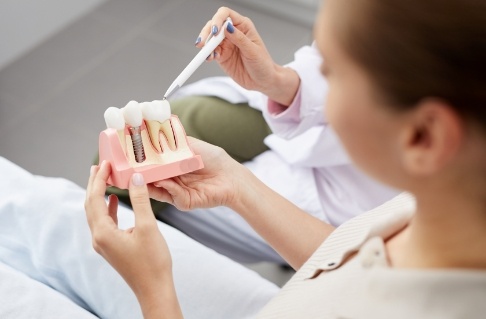 If you've just experienced a dental emergency, chances are that the last thing you want is to go through another one! Luckily, a few easy habits can go a long way toward minimizing your risk of dental emergencies. These include:
Not chewing on hard objects like pens/pencils, ice, fingernails, etc.
Brushing and flossing every day.
Visiting us for routine checkups and cleanings.
Wearing a mouthguard whenever you play sports or a nightguard if you grind your teeth at night.