Preventive Dentistry – Framingham, MA
Safeguarding Smiles for Framingham Families
Tooth decay doesn't discriminate – people can potentially develop cavities no matter how old they are. That's why we see patients of all ages here at Framingham Dental Group. We recommend that you and your family visit our dental office for routine checkups every six months. This gives our dentists the chance to stop oral health problems in their tracks and keep your loved ones' smiles bright and healthy for life. We can't wait to welcome you into our dental office to receive preventive dentistry in Framingham, MA!
Why Choose Framingham Dental Group for Preventive Dentistry?
Small-Town Dentist Feel with Leading-Edge Technology
Patients of All Ages Welcome
We Treat All of Our Patients Like Family
Dental Checkups & Teeth Cleanings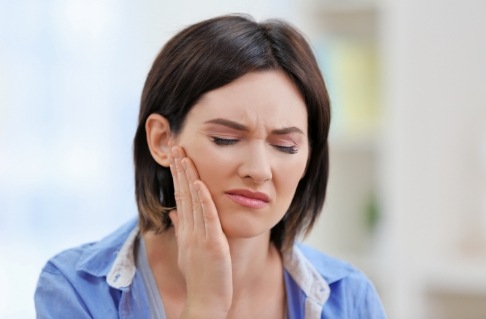 Two of the most important services we provide are also two of the most crucial: dental checkups and cleanings. They give our team the chance to not only remove cavity-causing plaque deposits from your teeth, but to detect and treat early signs of tooth decay, damage, infections, and more as soon as possible. By attending two of these visits a year, we can keep many oral health problems from wreaking havoc on your smile and prevent others from even developing.
Children's Dentistry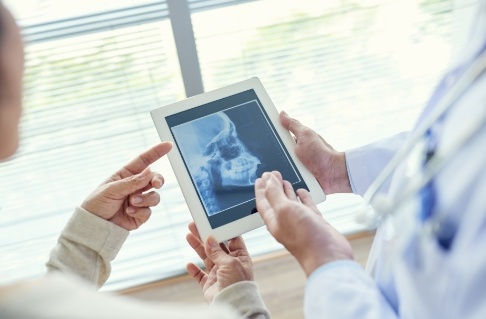 Young smiles have unique needs compared to older ones, and our dentists are prepared to meet them. We gladly see children as young as one year old. This first visit is mainly about ensuring your little one's smile is developing properly. As your child gets older, we'll gradually introduce additional services such as teeth cleanings, fluoride treatments, and dental sealants. Rest assured that our team will keep your child comfortable every step of the way.
Fluoride Treatments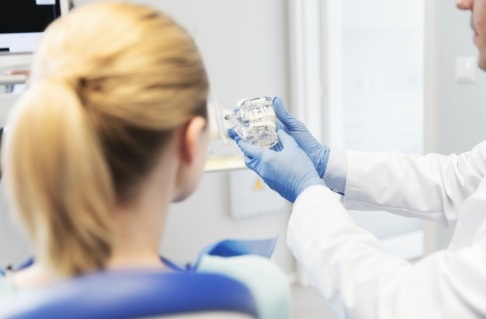 As a naturally occurring mineral, fluoride has been proven to make tooth enamel stronger and more resistant to decay. For that reason, you'll find it added to most types of toothpaste and mouthwash as well as tap water. Regular fluoride exposure is crucial as a child's teeth are developing, but adult patients may still benefit from additional treatments. If that's the case, we can quickly apply a concentrated fluoride gel onto the teeth as part of a patient's routine cleaning.
Dental Sealants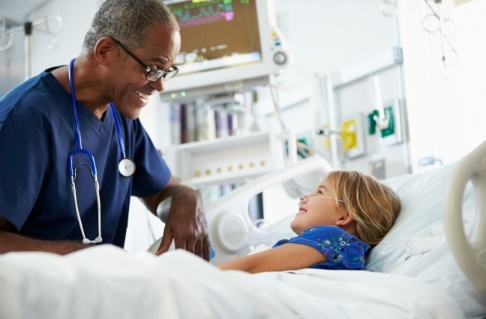 Kids can greatly benefit from dental sealants, as can cavity-prone adults. This treatment involves our team painting a thin, clear covering onto the chewing surfaces of the back teeth, which contain deep grooves that can trap food particles and bacteria. Children in particular may struggle with cavities in their molars because these teeth are hard to reach, but sealants create a protective barrier that reduces the risk of cavities for several years.
Custom Nightguards for Teeth Grinding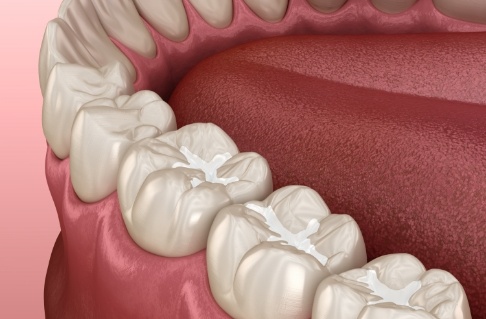 An estimated one out of three Americans unconsciously grinds their teeth while sleeping, often as a result of stress. Over time, this habit can cause chronic headaches, jaw pain, and worn-down tooth enamel that's more susceptible to breakage and decay. Our dentists can help by providing custom nightguards – oral appliances that comfortably fit over the teeth. They create cushioning between the upper and lower arches, preventing wear and tear from grinding.
Oral Cancer Screening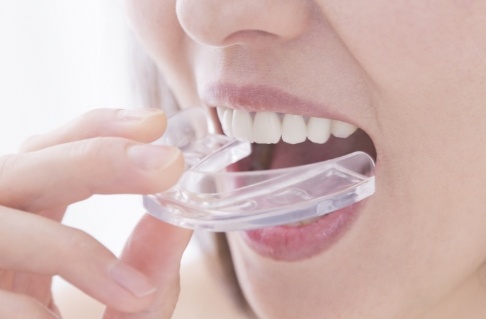 Rates of oral cancer in the United States are increasing, and unfortunately, this disease often isn't caught until the later stages. Luckily, our dentists are trained to detect the even the earliest indications of oral cancer, such as stubborn sores, spots of discoloration, and suspicious lumps. We'll examine your mouth during your routine checkups, and if we find anything concerning, we'll walk you through the next steps to increase your chances of successful treatment.